Simon Whitfield Life Time Fitness Triathlon Report
The 2008 Life Time Fitness Triathlon Male Champion and Canadian Olympic triathlete, Simon Whitfield posted his race report a few days ago and I forgot to link to it. He has my "throw up" picture up, as well as the one of him leaning over just dead tired after crossing the line as his header. I should have the Part 2 video interview of Greg Bennett where Whitfield took some time away from draining threes to speak to us.
Oh and another funny thing was that I ran into the Canadians today out on Highway 24 – I was riding down to my brother in law's house (what I call my western training compound) while they were finishing a workout. I am riding west and see some guys on tri bikes approaching the other way – then I look closer and it's Simon Whitfield – ha! So the boys were out for a ride (with coach following in a car – it's nice to have some gatorade for when you need it). It is not every day that you can ride around and run into Olympic athletes riding the same roads you do. So for all of you Tuesday Time Trial folks, you can rest at night knowing that some very fast Canadians rode that same little course you do. And yes, I think I got a second wind from seeing those guys – maybe my Cervelo Cervancho fed off the energy that the "native" Cervelos gave off.
simonwhitfield.blogspot.com |  life time triathlon photo gallery here
What is exactly the throw up picture? Here it is! Click on it to expand it (click twice to see it real big)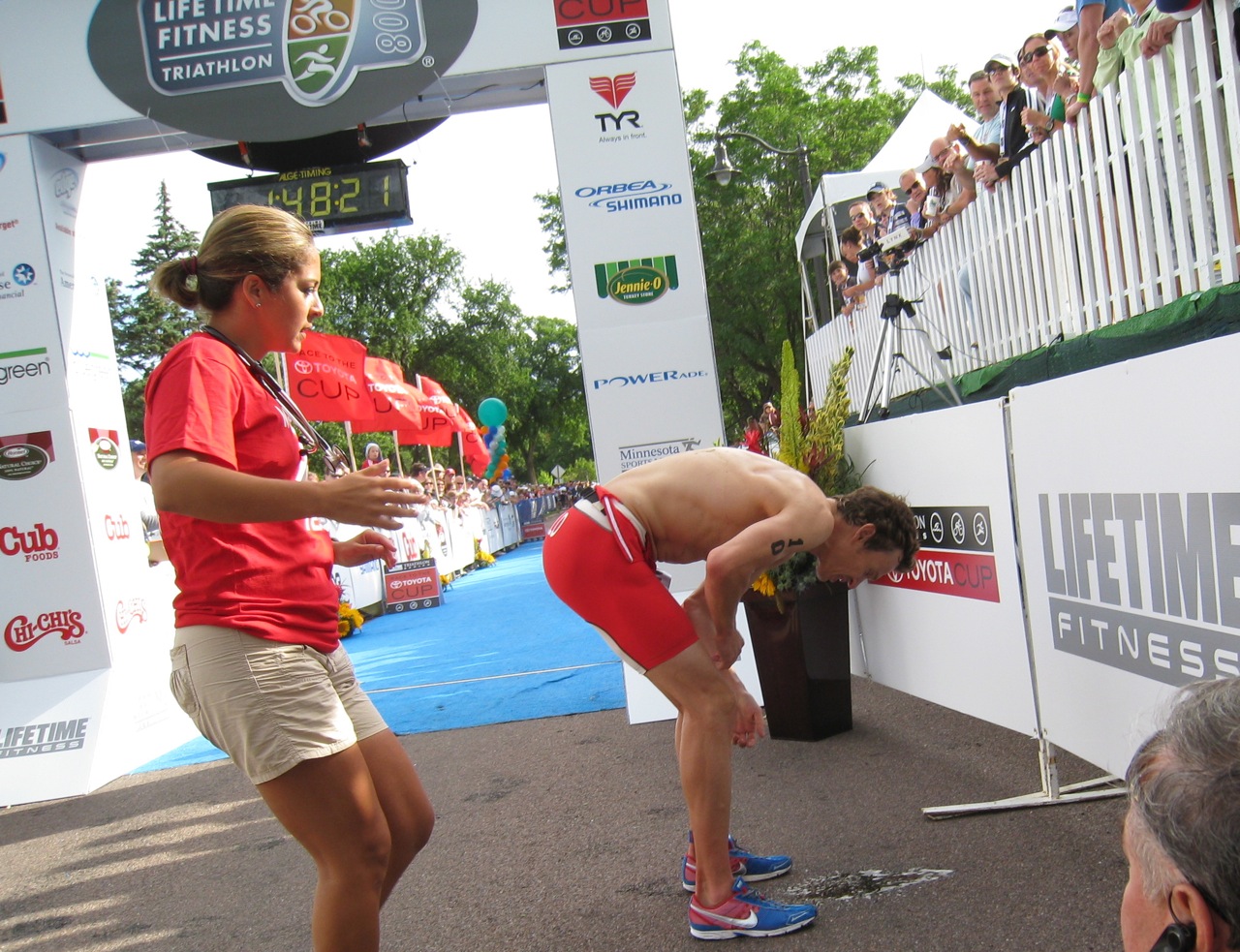 Beijing Olympics
,
Canada Tri
,
Cervelo
,
iwilltri pictures
,
Life Time Fitness Triathlon
,
Simon Whitfield
July 15, 2008 at 10:33 pm