Sarah Haskins and Laura Bennett in Sports Illustrated
I got this email from Brian and the picture is great: his wife Sarah Haskins and USA teammate Laura Bennett in a Sports Illustrated two paged picture of the Beijing Olympics Triathlon. It is not everyday that you get to see triathletes in SI, and specially rare to see a 2 page spread. Which reminds me that I need to finish the second part of my Life Time Triathlon Sarah Haskins interview – though part 1 is here.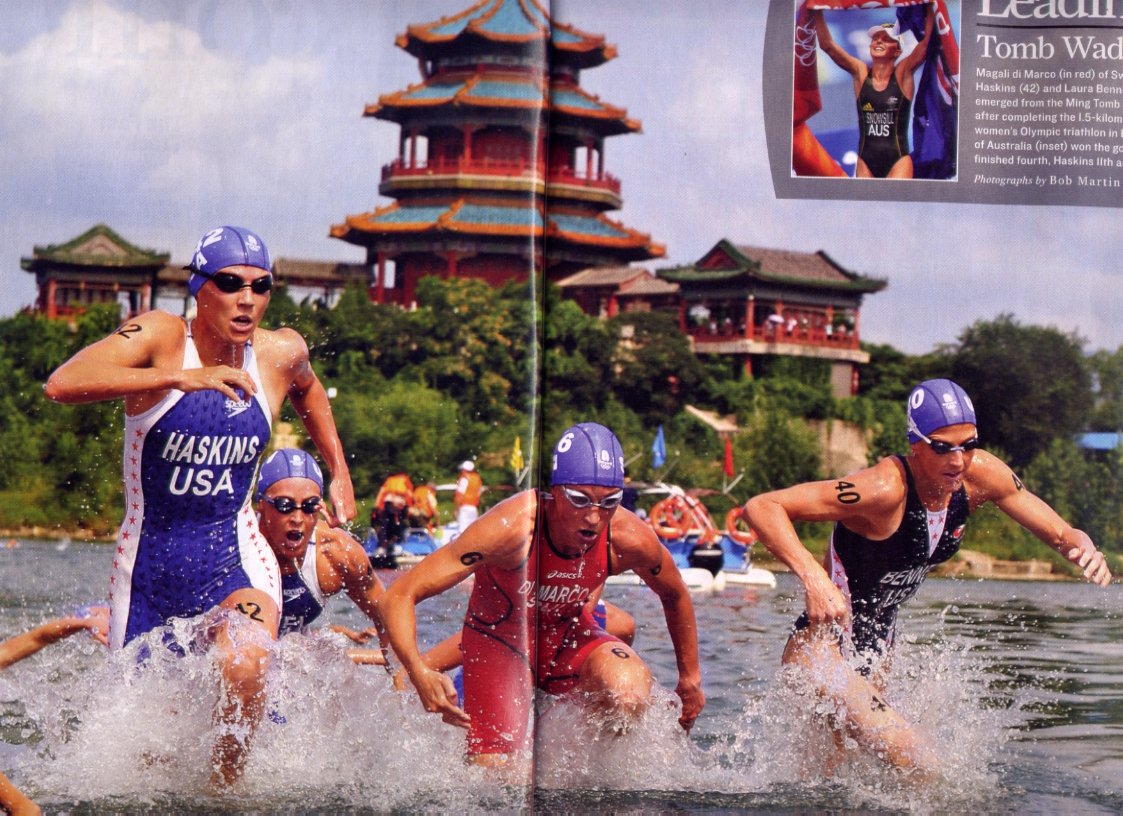 Sarah Haskins, Magali Di Marco, and Laura Bennett.
The photographer Clive Rose has some amazing pictures over here of Emma Snowsill, Emma Moffatt, Vanessa Fernandes, etc.  It makes my 100 pictures of the Olympics Triathlon slideshow look like 1st grade coloring the lines.
Beijing Olympics
,
ITU
,
Laura Bennett
,
Magali Di Marco
,
pictures
,
Sarah Haskins
,
Sports Illustrated
August 30, 2008 at 10:21 am