Hy-Vee ITU World Cup Triathlon: Iowa Shines for Henning and Snowsill
On a bright sunny day in the heartland of America, the 2008 Hy-Vee ITU World Cup saw a repeat victor in Rasmus Henning, while Emma Snowsill took revenge for last year's dnf by grabbing the race in the first few minutes of the run to take the $200,000 that went to first place. For us Americans anxiously awaiting who would round out our triathlon team for the 2008 Beijing Olympics, Hunter Kemper and Sarah Haskins did not disappoint by crossing the line into the welcome arms of the red, white, and blue. Bevan Docherty pulled out his "heart of a champion" and outran one of my favorites Greg Bennett in the final round about chute inside the stadium to take 2nd while Bennett got back on the ITU podium. On the female side the other Emma, in Emma Moffatt chased after her compatriot finishing second, while Helen Tucker of Great Britain rounded out the podium.
The race directors down in Iowa put on an amazing race in the span of one week (this race has RAISED the bar for any other race I'll visit in the future) and they certainly deserve loads of credit (I heard countless pros mention who amazed they were to see the race go so well with so little prep – when Emma Snowsill got on the plane from Australias she still thought it'd be a duathlon…). Oh and they have the BEST goodie bag I have ever seen – Ironman needs to step up the game: 1 messenger bag, one string bag, one t-shirt, one bike jersey, one hat, tons of nutrition inside the bag – a perfect age groupers birthday present. All in all the folks in Des Moines proved that they can put on a world caliber event even in the midst of a natural disaster.
2008 Hy-Vee ITU Triathlon World Cup Official Results (go here for triathlon.org recaps)
1.5km swim, 40km bike, 10km run
Elite Male:
1st – Rasmus Henning (DEN) 01:54:21
2nd – Bevan Docherty (NZL) 01:54:29
3rd – Greg Bennett (AUS) 01:54:32
4th – Ivan Rana (ESP) 01:54:41
5th – Simon Whitfield (CAN) 01:54:49
6th – Hunter Kemper (USA) 01:54:58
7th – Alistair Brownlee (GBR) 01:55:22
8th – Andy Potts (USA) 01:55:26
9th – Dan Wilson (AUS) 01:55:37
10th – Hendrik De Villiers (RSA) 01:55:38
Elite Female:
1st – Emma Snowsill (AUS) 02:03:15
2nd – Emma Moffatt (AUS) 02:04:35
3rd – Helen Tucker (GBR) 02:05:21
4th – Laura Bennett (USA) 02:05:30
5th – Liz Blatchford (GBR) 02:05:41
6th – Sarah Haskins (USA) 02:05:45
7th – Julie Ertel (USA) 02:07:12
8th – Becky Lavelle (USA) 02:07:44
9th – Sarah Groff (USA) 02:08:57
10th – Erin Densham (AUS) 02:08:59
I have almost two hours of video footage to edit, as well as quite a bit of pictures – but i know people can't wait so here are a few favorites.
Emma Snowsill Running to $200k / Sarah Haskins chases down the last Beijing slot / Rasmus Henning leads run pack / Hunter Kemper earns his Olympic slot / Craig Walton and Emmas Snowsill celebrate her first victory post-engagement!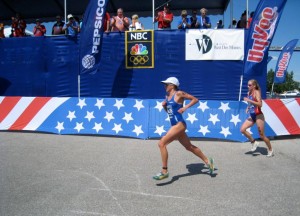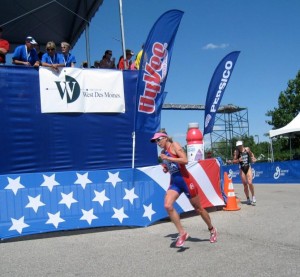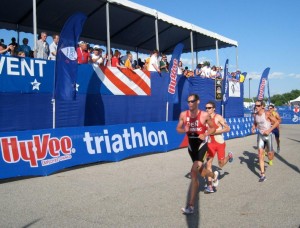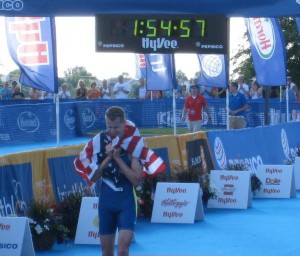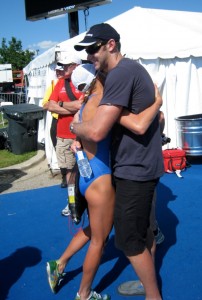 **All pictures: Hector Fernandez / iwilltri.com
Alistair Brownlee
,
Andy Potts
,
Australia
,
Becky Lavelle
,
Beijing Olympics
,
Bevan Docherty
,
Dan Wilson
,
Emma Moffatt
,
Emma Snowsill
,
Erin Densham
,
Greg Bennett
,
Helen Tucker
,
Hendrik De Villiers
,
Hunter Kemper
,
HyVee World Cup
,
Iowa Tri
,
Ivan Rana
,
Julie Ertel
,
Laura Bennett
,
Liz Blatchford
,
Rasmus Henning
,
Sarah Groff
,
Sarah Haskins
,
Simon Whitfield
June 23, 2008 at 9:01 am